Grand Opening Giveaway
Grand Opening Giveaway! Fill out the form to enter giveaway! There will be a winner for each item!
The PXE 80 works especially well when doing edgework on paint, or working on helm areas and Center Consoles. The kit comes with two batteries so you'll always be polishing if you have one on the charger ready to go! You get 3 different backing plates for the machine (1" hook and loop, 1" adhesive pad for sanding, and a 3" hook and loop). For speed variation, the PXE 80 has four different speeds which are identified by a LED indicator. The PXE 80 polisher maxes out at 5,800 rpm with no load. A great tool to add to your arsenal! This tool retails for $400!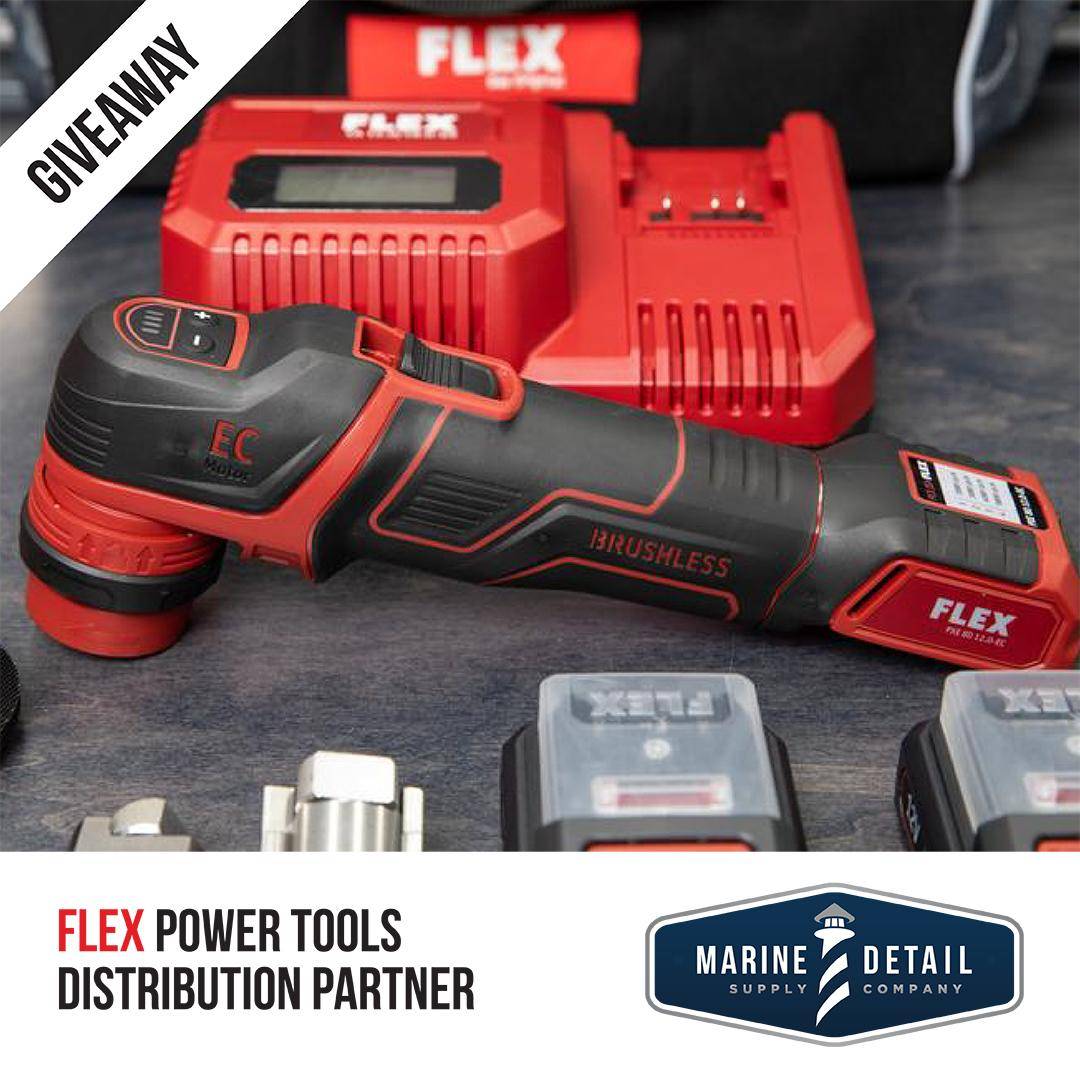 This kit comes with 32 oz. of Liquid Sanding Heavy Cut Compound, 32 oz. Premium Gloss Finishing Polish and 32 oz. Premium Protection. Menzerna is an OEM manufacturer of premium compounds and polishes located in Germany. This kit carries a $200 retail value!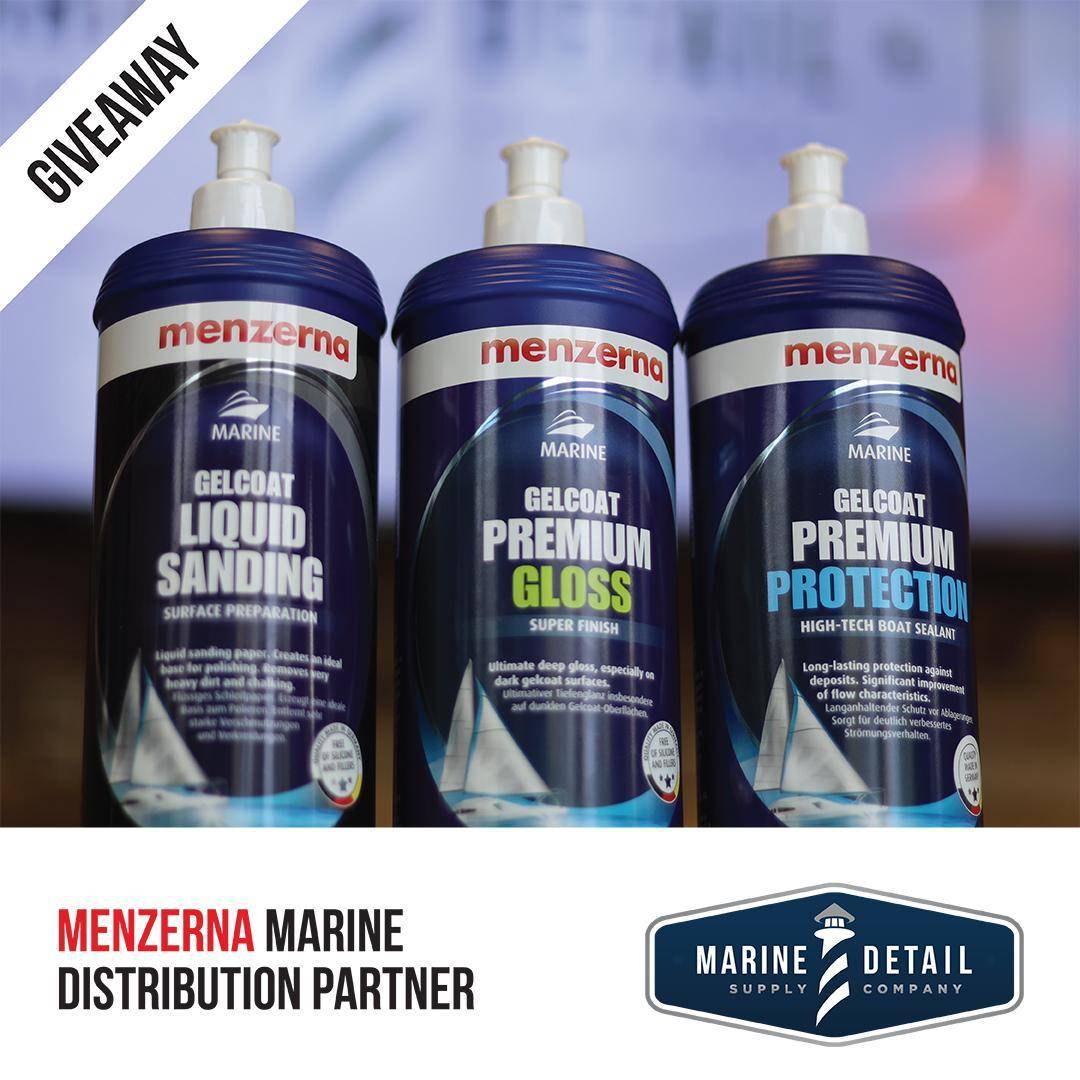 Koch Chemie Polishing Kit
Koch Chemie has become a market leader and innovator in precision paint correction. Located in Germany, this premium range of products is quickly becoming a trendy brand in the U.S. market. This kits comes with a 32 oz. H9 Heavy Cut Compound, 32 oz. F6 Fine Cut and 32 oz. Micro Cut Finishing Polish. Each polish comes with a 6 inch pad designed to provide you with the best cut and finish. This kit has a retail value of $225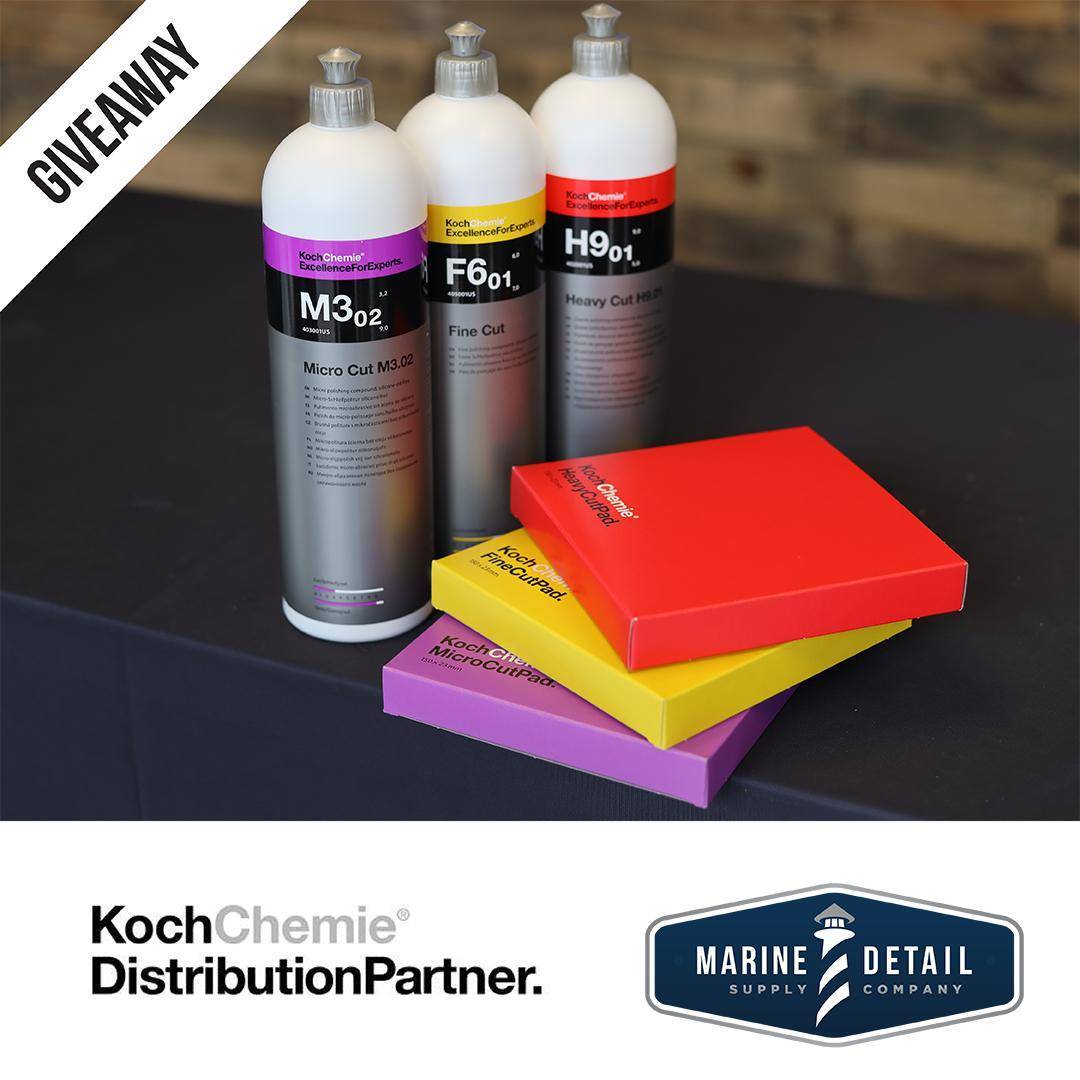 Grand Opening Giveaway...
Marine Detail Supply Company was founded with the sole purpose of taking market share from Amazon and Autogeek. We are the new Amazon for marine detailing! You may ask yourself well, how are they going to do that? Easy, we are going to offer free 1 to 2 day shipping on U.S. orders over $50 without having to pay the membership fee. Orders placed before 2 p.m. eastern will ship out the same day! If you are a professional detailer, please download our app and create a wholesale account to receive professional pricing. Ordering will be as easy 1-2-3. We want to make it as easy as possible for you. In addition, we provide some of the best product knowledge and customer support in the industry. If you have a question, give us a call. You won't get that shopping at Amazon! Currently, we have locations in Fort Myers, Florida and Port Clinton, Ohio.
This giveaway promotion is in no way sponsored, endorsed, administered by or associated with Facebook or Instagram. Entrants must live in the United States and be 18 years of age or older. Winners will be announced on September 30th via email and on Facebook/Instagram.