Professional Pricing
Download ourDiscount Code
The Starke product line is a professionally developed world class high-performance yacht paint restoration and reconditioning system. Our expertise and knowledge of different paint finishes on high-end motor yachts combined with years of experience with chemicals and working directly with chemists have enabled us to produce a line-up of high-quality compounds, polishes and sealants that are setting the standard in the marine detailing industry.
Our objective at Starke Yacht Care is to deliver high-quality marine grade surface technology products to professionals at a competitive price point. The products were developed to deliver better results with fewer steps saving you time and money. Starke Yacht Care offers low-cost rates for domestic and international shipping.
Follow us on social media for special announcements, sales and promotions!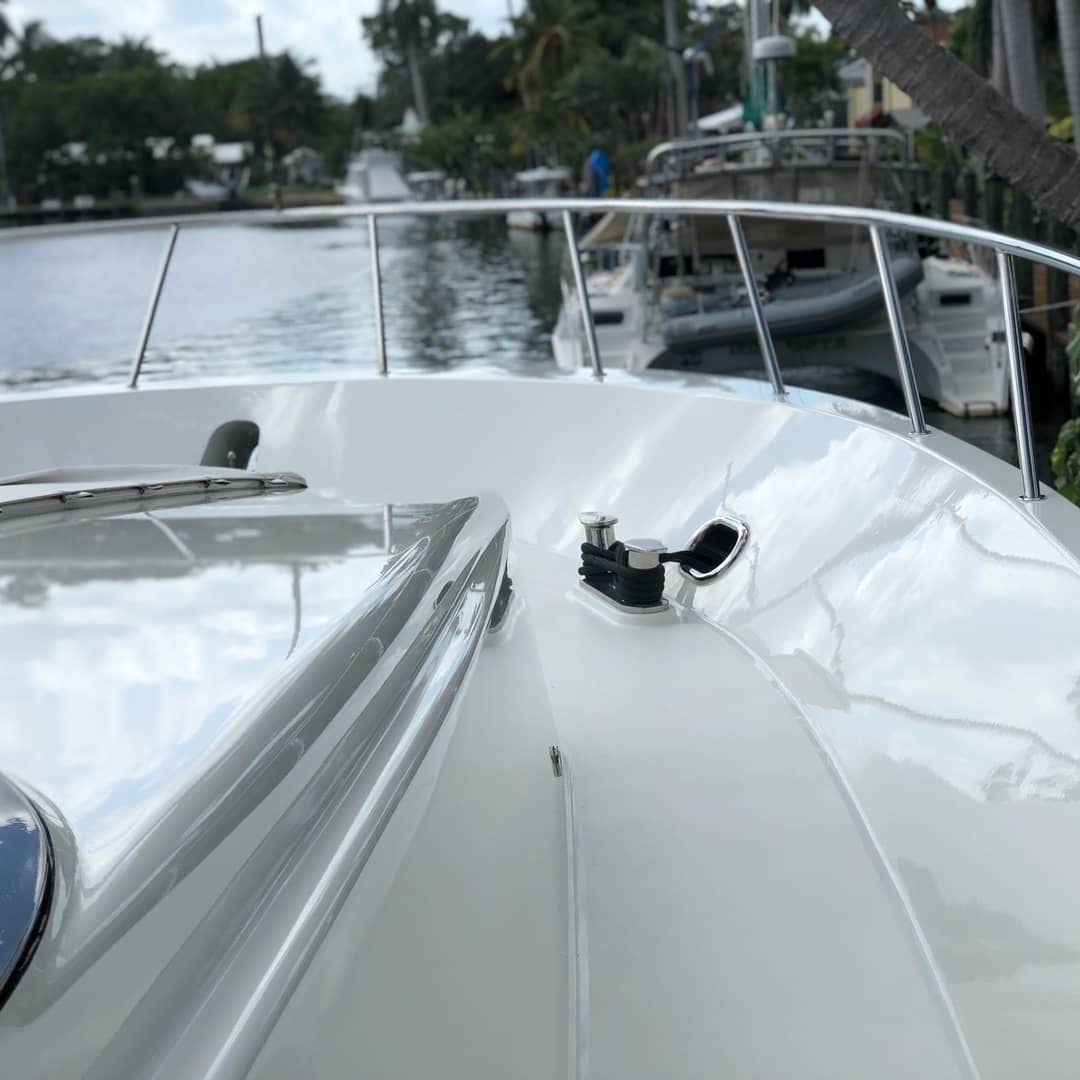 The Starke product line-up can be applied to any marine finish giving you the ultimate level of protection, durability, and shine available on the market. With a simple application, your client's boat/yacht will be protected from wear and tear while turning heads out on the water with a stunning shine and brilliance. It's the perfect add-on for any existing marine appearance business and a must have for any new business. Our Repel Pro Ceramic Coating makes a perfect upsell for any detailer looking to build their invoice and provide the ideal product for the client who wants to protect their investment.
Repel Pro is a professional-grade product which we sell to approved applicators. To apply, please complete the short form on this page or call 800-203-5313
Benefits of Marine Grade Nano Ceramic Coatings:
Unsurpassed Protection From the Elements

Extreme Hardness for an Additional Layer of Abrasion Resistance

Twice as Hydrophobic as Traditional Wax

Protects from UV Damage, Acid Rain, & Bird Droppings

Withstands Heat Up To 1,800°C

Works on Isinglass, Paint, Glass, Plastic, and More!